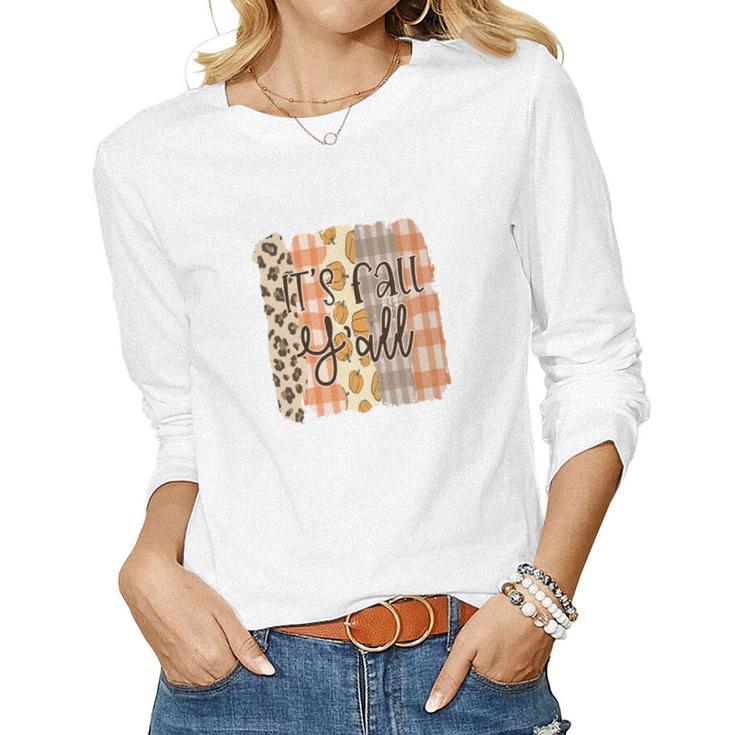 More Funny Fall It Is Fall Yall, Thanksgiving Gifts Products
Funny Fall It Is Fall Yall Thanksgiving Gifts Women Graphic Long Sleeve T-shirt
In stock
US$29.00
Buy 2+ items Get 10% off
Buy 4+ items Get 15% off.

Guaranteed safe and secure checkout via
Delivery to United States
US Standard Shipping:
14th Dec - 22nd Dec
Order by December 12 for timely Christmas delivery.
Refund policy
If the product is not as described, we offer 30-day money back or a free replacement for you.
Funny Fall It Is Fall Yall Thanksgiving Gifts Women Graphic Long Sleeve T-shirt is fitting for everyday chores, business commitments, recreational pursuits, or special events for men.
Women's Graphic Long Sleeve T-shirt Highlights:
Crafted from premium cotton material.
Size variety from sleek S up to a generous 3XL.
Color palette: Black, White, Grey, Red.
Boasts striking graphic designs and typography, elevating your fashion game.
Classic crewneck and extended sleeves for both warmth and a dash of style.
Traditional fit ensures a relaxed and appealing look.
Advanced digital printing techniques for crisp and vivid designs.
Benefits of Women's Long Sleeve Graphic Tee:
Adaptable for a myriad of settings, from daily chores to weekend getaways.
Celebrates diversity with its unisex design, catering to all.
Stand out effortlessly with our unique prints.
A wide range of sizes ensures everyone finds their perfect match.
A thoughtful gift choice for various occasions.
Care Tips for Women's Long Sleeve Shirt:
Recommend a warm machine wash.
Dry on a gentle cycle.
Iron on medium, steam preferred.
Avoid bleach.
Note:
- There might be a slight 1-inch variance due to manual measurements.
- Fiber content may vary for different colors.
- The actual color and dimensions of the item may slightly deviate from the visual representation due to variations in monitors and lighting effects.